放生研シンポのプログラム公開です。ポスター抄録締切22日まで、参加登録25日まで、延長しました!登録は、下のリンクから!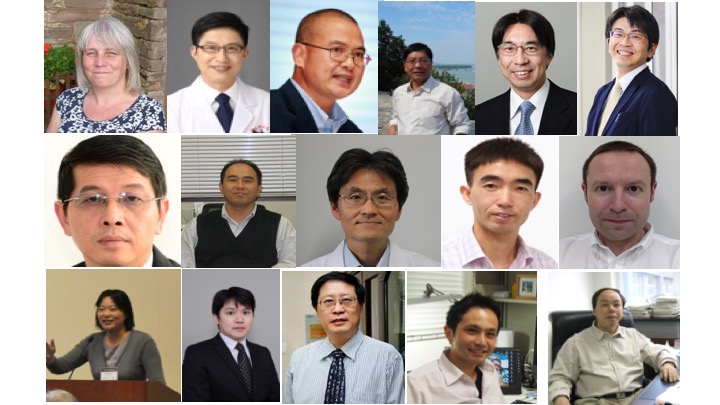 The 2nd International Symposium on Radiation Therapeutics and Biology
Molecular Targets and Precision Cancer Medicine: From basic research toward translation
(第34回 放射線生物研究センター国際シンポジウム)
Nov 10th(Sat)
13:00 Opening remarks: Minoru Takata
13:05-13:50 1stKeynote (Chair by Hiroshi Harada): Kaye Williams (U of Manchester, UK): To be announced.
14:00-15:00 Session 1. Novel aspects of radiation response(Chair by Junya Kobayashi)
Ye Tian(Soochow University): The irradiation induced cognitive dysfunctionassociated with NFAT 3/c4 mediated hippocampal neurogenesis impairment
Xingzhi Xu (Shenzhen University): UFMylation in the DNA damage response
Coffee break
15:30-16:30 Session 2. Basic biology underlying cancer therapy (Chair by Tomohiro Matsumoto)
Yuejin Hua(Zhejiang U, China): Post-translational regulation of the functions of human flap endonuclease
Daochun Kong(Univ of Peking, China): To be announced.
 Nov 11th(Sun)
9:30-10:152nd Keynote (Chair by Dr Xingzhi Xu) : Hideyuki Saya (Keio U): Radioresistance mechanisms in glioma stem cells
Coffee break
10:45-12:15Session 3. Innovative cancer science and therapeutics (Chair by Peter Carlton)
 Shen Fu(Fudan University Shanghai Cancer Center): The impact of Carbon Ion Radiotherapy on the immunity of prostatecancerpatients?
Toyomasa Katagiri(Tokushima Univ): Novel therapeutic strategy for breast cancer utilizing activation of tumor suppressor PHB2
Masahiro Inoue(Kyoto Univ): Heterogeneity and plasticity of differentiated carcinoma
12:15-14:00 Poster session/lunch     105 min
14:00-15:00 Short talk session(Chair by Tomoichiro Miyoshi)by 5 speakers (12 min each)60 min
Coffee break
15:30-17:00
Session 4. DNA repair and chromatin as a target in cancer medicine (Chair by Tsuyosi Ikura)
Andres Canela(Kyoto U): Genome organization as a driver of genome instability
Jun Huang(Zhejiang U, China): Protein Acetylation and Nucleotide Excision Repair
Junko Murai (Keio U): Schlafen 11 (SLFN11), an emerging focus for DNA-targeting anti-cancer therapies
18:00-Reception
Nov 12th
9:30-10:15 3rd Keynote (Chair by Fuyuki Ishikawa): Wei-Guo Zhu(Shenzhen University School of Medicine, President): ATM activation and inactivation in response to DNA damage
Coffee break
10:45-12:15Session 5. Genome analysis and Cancer Precision Medicine (Chair by Minoru Takata)
Keisuka Kataoka (Cancer Center, Japan): Genetic alterations involving PD-1 ligands in virus-related lymphomas
Atsushi Shibata(Gunma Univ): Elucidation of the molecular mechanism underlying PD-L1 expression in response to DNA damage
Takashi Kohno(National Cancer Center): Gene panel testing for precision cancer medicine under public insurance system
Closing Remarks: Xingzhi Xu